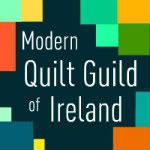 Yipppee we have a Modern Quilting Guild in Ireland!!
Thanks to
Sarah
and
Cindy
(apologies if there is others involved) they have set up a fanpage and a blog for the Modern Quilting Guild of Ireland.
This is so exciting and I cannot wait to get involved in their activities.
So fellow Irish quilters here are the important links.
Blog -
http://modernquiltguildireland.blogspot.com/p/what-is-modern-quilting.html
Facebook
https://www.facebook.com/#!/MQGIreland?notif_t=fbpage_fan_invite
What's great is that all levels of quilters are welcome!
Fi